I'm coming to the end of my setting spray and wanted to write about my great great love for it! I wouldn't be without this stuff and it breaks my heart to have to start rationing it now while it's running out!
Basically, this product does what it says on the tin (well, bottle but who am I to mess with a saying!)
It sets your makeup and makes sure that it DOES NOT MOVE.
I'm the first to admit, I was doubtful. I was skeptical. I didn't believe.
I was wrong.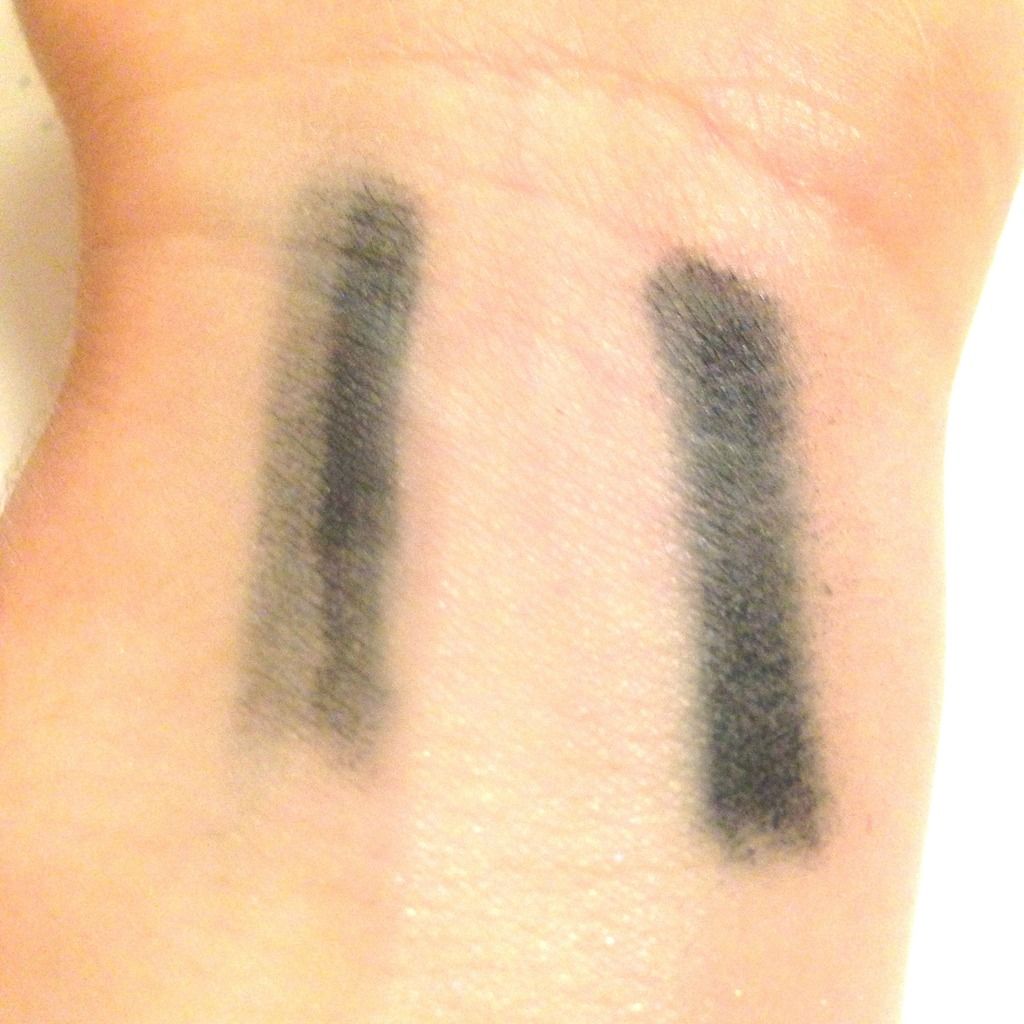 Just look! I tried to use setting spray on only one swatch but that's harder than it looks. So on the left we have a swatch which was half covered with setting spray and half not, on the right a swatch fully coated in setting spray. The results speak for themselves. I swatched the eyeshadow quite hard, sprayed the setting spray on one (and a half) swatches and left it to dry. Then I rubbed my wrist, vigorously. The quality of the eyeshadow used (Makeup Revolution!) means that it stayed on with or without the setting spray but there's no denying that the setting spray made a massive difference. In fact, I struggled to wash the eyeshadow off in the shower after this photo had been taken. (Cue some awkward questions from my colleagues..!)
Now I've just got to re-purchase the setting spray so I'll never be without!
Do you use setting spray?
Have a beautiful day, inside and out
Tori xx